Posted by Sumit K Suman, President Shop N Save Mart on 13th Feb 2017
Are you a Granite Fabrication Stone-Working professional?
Whether you work exclusively with Granite Fabrication, Quartz Countertop, Marble Stone Polishing, Concrete Polishing or any other kind of fine stone finishing, you know how important it is to have the best diamond tools.
Here at Shop N Save Diamond Tools, we carry the entire line of Concrete Granite Fabrication Stone-Working Diamond Tools and Supplies. These are the professional tools and supplies, at the best prices.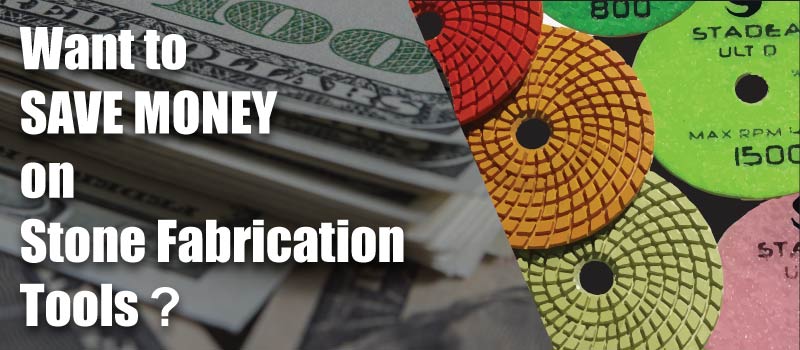 But when you do a lot of work, you need to frequently need supply for diamond tools, and that can get expensive. So for you, we offer our Preferred Pricing program. Click here to send a request Click here now and see if you qualify to get our frequent purchaser Preferred Pricing program. If you frequently buy diamond tools and pads and granite fabrication tool supplies, this program can help you get deep discount on all our products, depending on your frequency and quantity of purchase.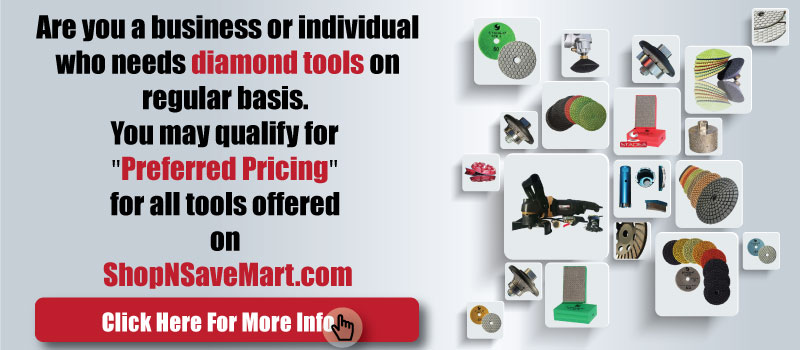 If you or your company does a lot of work, you need our Preferred Pricing program. This discount is how we say "Thanks" for frequent purchases.
Click here now and see if you qualify! You may be surprised.